Essay Contest For High School Students 2013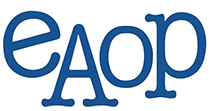 The UC San Diego Early Academic Outreach Program
The University of California, San Diego
California Native American Day Celebration
CANA-Day High School Essay & Artwork Contest
The application is here!

As part of the University of California, San Diego's 2015-16California Native American Day
(CANA-Day) Celebration, our committee is proud to announce our Annual CANA-Day High
School Essay Contest. This year's theme is: "Looking to our past to prepare for our future."
The contest is open to all San Diego County students in grades 9-12. It is our hope to have students of all backgrounds participate in the
contest, particularly those from San Diego's Native American communities.

The application deadline is Friday, April 22, 2016. Winners will be notified by May 1, 2016. All entrants are invited to attend UC San Diego's annual Pow Wow, to be held in May, 2016, hosted by UC San Diego's Native American Student Alliance (NASA). There, all contest entrants will be recognized and prize winners will have the opportunity to present their entries to the audience and will receive their awards.

In addition to the cash award, one first prize winner will be eligible to receive a UC San Diego $500 Incentive Scholarship which will be awarded upon being admitted and enrolled at UC San Diego, within four years of high school graduation.

Thank you for your support and we hope to see you at this year's CANA- Day festivities!

Congratulations to the following students who were selected by a panel of judges as the 2013-14 WaCLA High School Essay Contest winners:
The First Prize winner earned a $3,000 scholarship to a Washington Consortium for the Liberal Arts (WaCLA) school, the Second Prize winner earned a $2,000 scholarship to a WaCLA institution, and the Third Prize winner earned a $1,000 scholarship to a WaCLA school.  Winners must be admitted to and matriculate in a WaCLA institution to receive their scholarship.  Participating institutions can be viewed on the WaCLA home page.
This contest is part of the Washington Consortium for the Liberal Arts outreach program designed to promote the power and value of the liberal arts.  Numerous colleges and universities, both public and private, two-year and four-year, all across the state of Washington have come together to create a cohesive, coherent voice.
The student essays responded to the following prompt:
In no more than 500 words, discuss the relationship between the liberal arts and democratic principles.
On behalf of WaCLA, thank you for participating!
Michael Zimmerman, Vice President for Academic Affairs and Provost
The Evergreen State College
Mission Statement:
The Washington Consortium for the Liberal Arts (WaCLA) is an association of Washington state public and private higher education institutions, organizations and individuals promoting the value of a liberal arts education to the people and communities of the state.